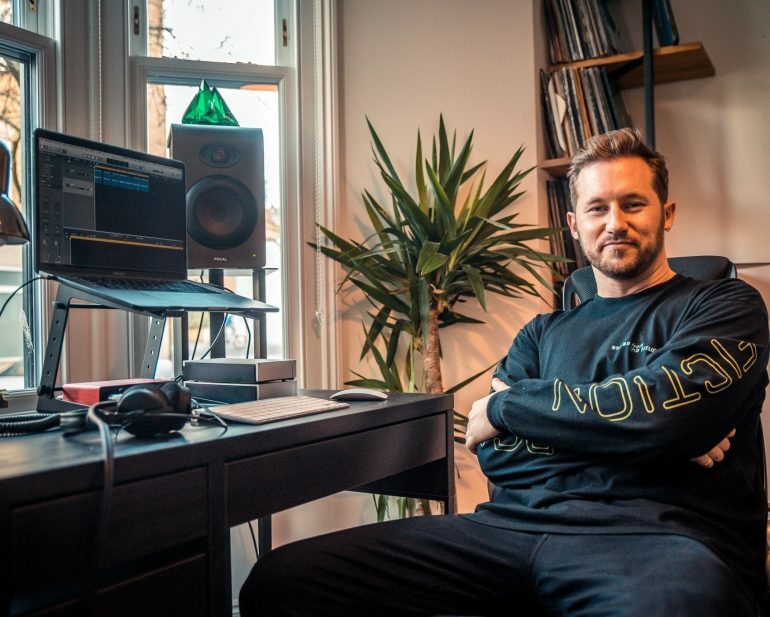 В последнем выпуске Essential Mix Пит Тонг назвал Арчи Хэмилтона (Archie Hamilton) восходящей звездой мира андеграундного хауса и техно.
10 лет назад Хэмилтон открыл лейбл Moscow Records, где в прошлом году вышел его дебютный альбом «Archive Fiction». 2019-й был для артиста очень насыщенным: он регулярно выступал в лондонском Fuse, дважды на вечеринке The Warehouse в Манчестере, а также сыграл для Circo Colo в первый день нового года.
Слушайте его Essential Mix на сайте Radio 1 или в плеере ниже.
Треклист:
Archie Hamilton & Hal Fields – Quicksand (Reprise) x Probably House Music
Forest Drive West – Parallel Space
Kader Yani – Riot
Giuseppe Tuccillo – Pianolight
Teluric – Pulsaţii Profunde (S.A.M. Remix)
Mad Rey – In My House No.6
Lazare Hoche & S.A.M. – GB
Angel Freakin & Inland Knights – Angel Freakin x Boy
Mazi Namvar – Do You Want Me (2020 Vision Dub)
(feat. Colette)
Sounds Of The Suburbs & Grant Dell – This Is The x Make Me Freak
Lee Humphreys – Let The Tramp Play
Capeesh Society & Bob Lazar – Morning Blues x S4
Gabriel Belabbas – What Now
Alec Falconer & DJ Sneak – Place Where I Am At x Runnin Stuff
Natural Rhythm & Market House & DJ Sneak – Treat You Sweet (Thomas White's Love Nation Remix) x Delta Trippin
DJ Steaw – This Kind Of Music
Cartoon – First To Break (David Duriez Minimal Soul Mix)
Urulu – Precinct 9 (Ex-Terrestrial's Extremix)
Peace Division – What Is This Sound (Archie Hamilton Remix)
Kelvin K. – My Pal
Pola & Scott Grooves – Indian Hill x We Move (Echopella)
Seafoam – Sneaky Beats
Mr. Stone – Closer
Colin Dale – You Know How
Rob Mello – The Things Ya Doin (Vocal)
Playin' 4 the City – From Chicago To Paris (BW Edit)
A04F – Thoughts
IULY B – Your Experience
Chaos in the CBD – Digital Sound
François K – Hypnodelic
Archie Hamilton – Waisted (Reprise)
Фото: фейсбук.