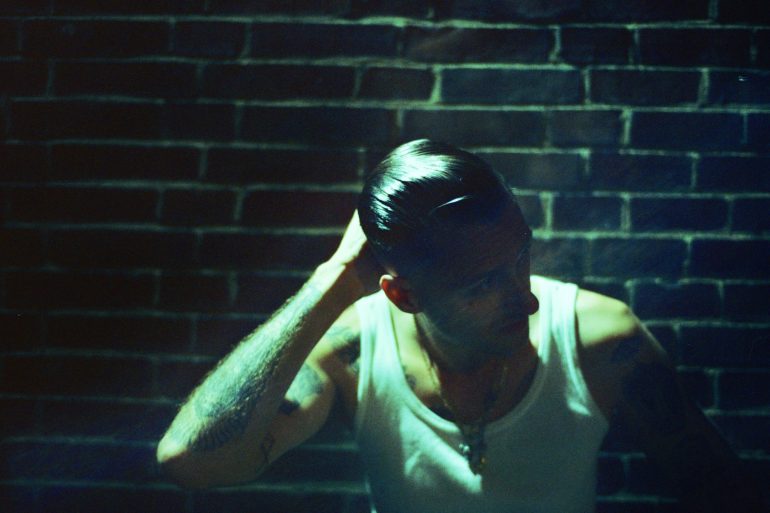 Основатель лейбла Ombra International, Curses или Лука Венеция — артист итальянского происхождения, который родился в Нью-Йорке, а сейчас живет в Берлине. Для французского журнала Tsugi он записал микс — типичную для него смесь dark new wave и пост-панка, поданную сквозь призму EBM и электро.
Мастер танцевальной электронной музыки, всегда находящийся под влиянием пост-панка и звуков EBM, он часто смешивает гитару и синтезатор в своих треках и ремиксах. Он часто дает живые выступления в дуэте с Dame Bonnet, и его перфомансы больше напоминают о расцвете Nitzer Ebb или Depeche Mode, чем сеты продюсера, стоящего за его контроллером Ableton.
Стоит отметить, что в этом подкасте, который порадует поклонников 80-х и темной новой волны, Curses сыграл трек рижанина East Cho.
Треклист:
Gemeinsam IV — Untitled Part II (White Label)
S F-X — ESCAPE
Fringe Society — Arthur Ave. Rules (Wrong Era)
Anna Lann — Saint Laser (Djedjotronic Remix) (BNR)
Moo Moonster & Parissior — The Eyes Of Darkness (AEON)
Ton Globiter — Clementina (Wrong Era)
Terra Titanic (Curses voxless Edit)
Kimshies — Dance With Me feat S//ROSE (Ombra International)
Sherø — Dominated (KlubKid)
Djs pareja — Kappov (Dischi Autunno)
Jorkes — Afraid Of Letting You Go (Freeride Millenium)
Fen Doi — Sol (Self Released)
Bleaching Agent — Faster Silence (Hot Concept)
East Cho — Suzy, Do You Copy (Nein)
Mogambo — Haath (Dischi Autunno)
Curses — Gina Lollobrigida feat Cici (Dischi Autunno)
Tronik Youth — U R A SLAVE (Black Light Smoke Remix) (Nein)
Notausgang — In the name of dust (Detriti Records)
Kluentah — Wanna Bang (Dischi Autunno)
Damon Jee — Secret Garden (Dust & Blood}
Hungry Boys — Batumi Club (La Mverte remix) (Worn Pop)
Aura Nox — Suspiria (Science Cult)
Flemming Dalum — Don't Take Your Time (Re-Work) (Italo Moderni)
Фото: Christophe Mauberqué.