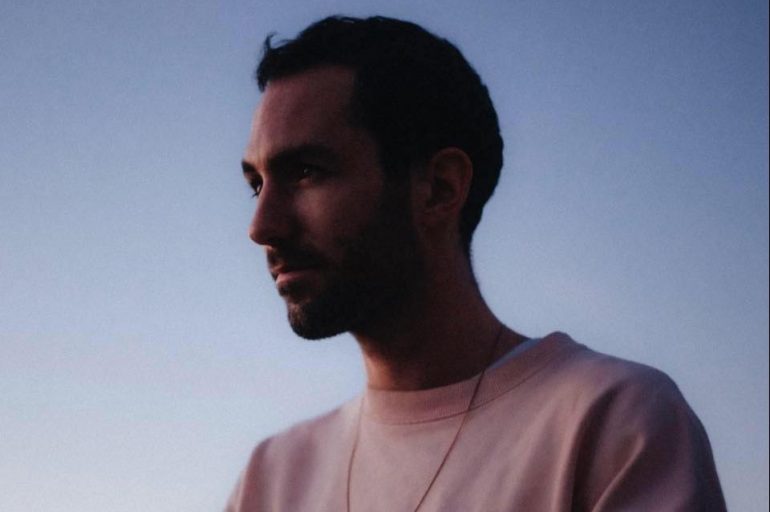 В прошлые выходные дебютный Essential Mix сыграл один из самых активно работающих британских диджеев – Дэн Шейк (Dan Shake).
Он стал первым недетройстким артистом, который издался на Mahogany Music, после того как передал демо трека «Thinkin'» Moodymann.
Он проводит серию аншлаговых мероприятий в Великобритании, последнее из которых, Electric Brixton, прошло в марте.
Двухчасовой хаусовый Essential Mix слушайте на сайте BBC Radio 1 или в плеере ниже.
Плейлист:
Ultraísta 'Ordinary Boy (Floating Points Remix)'
Moodymann 'Kick This Feeling (RivaStar Edit)'
Todd Terry & Royal House 'I Can't Quite Understand (Louis's Dub)'
Ewan McVicar 'Take Me Tae The Flair'
Mr. Lee 'Make It Funky'
Doug Lazy 'Let The Rhythm Pump (Big Saldo ReChunk)'
Daphni 'Cloudy'
O'Flynn 'Burning (Disco Edit)'
Aroop Roy 'Hustle do Brasil'
Crackazat 'Candle Coast'
Radio Slave 'I'm Really Hot (Missy Elliott)'
Deee‐Lite 'Call Me (DJ Ice's 407 Raw Bonus Beats)'
Flashback of a Genius 'Gotta Get Up!'
Powerhouse & Duane Harden 'What You Need (Richard F. Vox Dub)'
Bohannon 'I Wanna Dance All Nite (Joe T Vanelli Light Mix)'
Jackmaster & Jasper James 'For Ya'
Midland 'Checkbob'
Dan Shake 'Mosquito'
Daphni 'Cherry'
DJ Milton 'Clap Your Hands'
Headie One & Skepta 'Back To Basics (Floating Points Remix)'
Akiko Haruna 'Hotspot'
Instinct 'Check One'
Third Son 'All the Time (feat. Kamohelo)'
Bleaker 'Hype'
Villager 'Rave Bender'
Unknown Artist 'Critical Mass'
Chunky Mother 'Cold Stone Lover'
A Jolly Good Fellow 'Keep It Going'
Lonnie Liston Smith 'Space Princess'
Kabbala 'Ashewo Ara'
Uptown Funk Empire 'You've Got To Have Freedom (Patchworks Remix)'
Devin Dare 'Feels So Wrong'
LF SYSTEM 'So Do You'
Dan Shake 'Bert's Groove'
Mella Dee 'Law & Disorder'
Cromby 'Shake It'
KB Project 'The Symphony (Can You Feel It)'
Dirty Channels 'Make You Cry'
Congress 'Happy Smiling Faces'
Adronicus 'Make You Whole'
Merle 'Mimi Like 2 Dance'
Herbert 'The Audience'
Фото: Dan Medhurst.