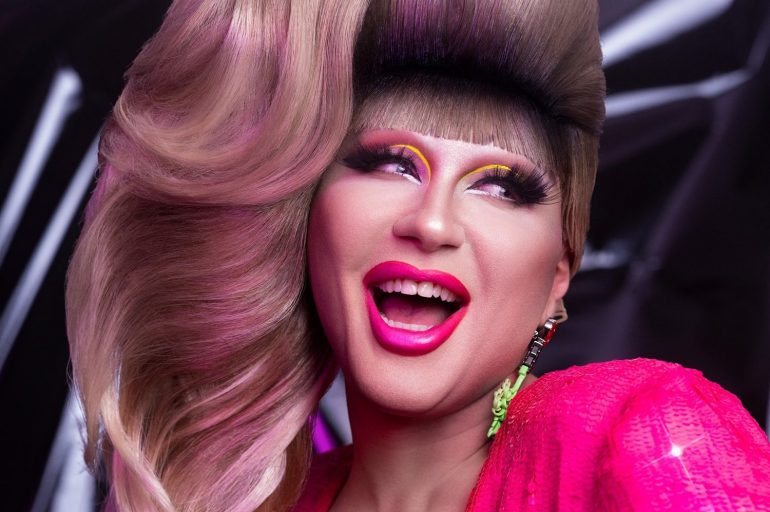 Свежий Essential Mix на BBC Radio 1 в прошлые выходные сыграла известная драг-квин из Великобритании — Jodie Harsh. Этот выпуск шоу приурочен к месяцу прайдов, который в мире отмечается в июне каждого года.
В 2016 году Harsh появилась с камео в фильме «Absolutely Fabulous: The Movie», а на развлекательной сцене работает уже больше декады. Она играла на мероприятиях у Мадонны, ремикшировала трек Beyonce, а в апреле этого года выпустила трек «My House», в клипе которого снялась 61 драг-королева.
Essential Mix от Jodie Harsh — это два часа пампинг-хауса с элементами диско и соулфула. Его можно послушать на сайте Radio 1 или в плеере ниже.
Треклист:
Da Posse – It's My Life [CLONE]
Aron Prince – Living In Fear
Cinthie – Just Us [803 CRYSTAL GROOVES]
Jon Cutler ft. E-man – It's Yours [BARGROOVES]
Jayda G & Alexa Dash – Diva Bitch (Jayda G Get Down On Ur Knees Mix)
Jomanda – Make My Body Rock
Jodie Harsh ft. Vula – Don't Try Me (Roxy Get Huh Dub) [HARSH BEATS]
iorious – I'm Not Defeated Pt. ll (Honey Dijon Fiercely Furious Dub) [GLITTERBOX]
Joe Smooth – Our House!
Laesh – Good Enough [ROOTS FOR BLOOM]
Black Loops & Innocent Soul – Wanna Feel It [CLASSIC MUSIC]
Norman Doray & CAVI & Emzy – Feel Good [TOO MANY RULES]
Shannon – Let The Music Play (Alan Fitzpatrick Remix) [ATLANTIC (WARNER MUSIC)]
Kurtis Mantronik – 77 Strings [SOUTHERN FRIED]
Junior Sanchez – Strong Enough [CIRCUS RECORDINGS]
Floorplan – Tell You No Lie [M-PLANT]
Don Welch & Norma Ray – Push It (Funkatomic Remix)
Monki – Work It [WEAPONS]
Todd Terry – Oh My God [INHOUSE]
Alden Tyrell ft. Mike Dunn – Touch The Sky (International House Mix) [CLONE JACK FOR DAZE]
Jimmy Edgar – Burn [ULTRAMAJIC (HOTFLUSH)]
Skream & Jackmaster – Attention Deficit
Lewis Boardman – Summertime [MOON HARBOUR]
Björk – Hyperballad (Towa Tei Remix) [ONE LITTLE INDIAN]
Basement Jaxx ft. DJ Sneak – Bud Dub [XL]
Darius Syrossian – Diva [GRIFFINTOWN]
Patrick Topping – Track Change [HOT CREATIONS]
Mia Dora – Raw Kiss [OPTIMO TRAX]
ANOTR – Strobe [DFTD (DEFECTED)]
Marco Lys – The Story Continues [BAMBOSSA (ARMADA)]
Disclosure – ENERGY [ISLAND (UMG)]
Melé – The Latin Track [DFTD (DEFECTED)]
Jodie Harsh – No Sleep [WARNER UK]
Фото: фейсбук.