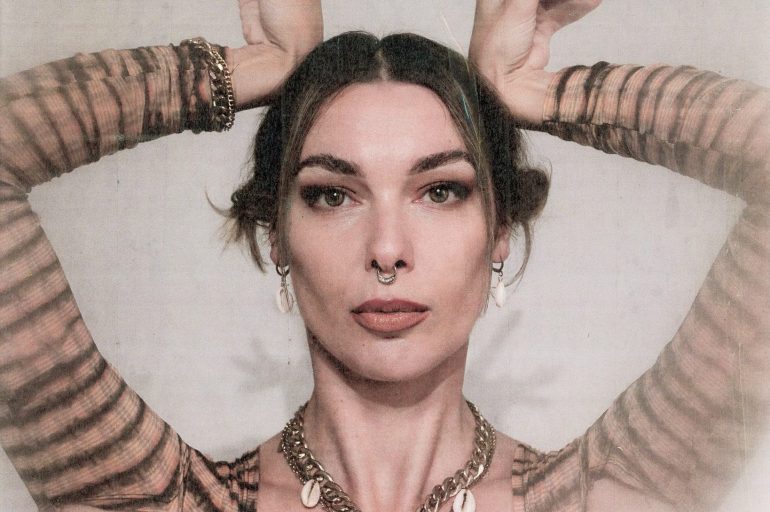 Новая королева техно, Анастасия Кристенсен (Anastasia Kristensen) на прошлой неделе дебютировала в Essential Mix.
Эта динамичная техно-диджейка из Дании начала строить свое имя в копенгагенском клубе Culture Box, и отметилась в лайнапах таких фестивалей как Exit, Afterlife и Awakenings.
В качестве продюсерки она дебютировала в 2019 году с пластинкой «Ascetic» на лейбле Arcola, а также издавалась на Houndstooth и ремикшировала записи для Special Request и Дэниела Эйвери.
Слушайте ее двухчасовой техно-микс на сайте BBC Radio 1 или в плеере ниже.
Плейлист:
1800HaightStreet 'Habit Forming (VRIL Remix)'
Kanding Ray 'Downshifters'
Voicedrone 'OGF'
Daniel Avery 'Higher (Vocal Version w/ Sherelle)'
Anastasia Kristensen 'I'd Love To Do It'
CTRLS 'Unreleased'
Krokakai 'Afterburn'
Warnung 'Forward'
Tecture 'Lord Of Mech (Original Mix)'
VSSR 'Elixir'
Sisi 'Bagel Music'
A_GIM & Sept 'Tribal Vector'
VSK & Michal Jablonski 'Sarlacc'
Hertz & Johan Bacto 'Untitled'
Ket Robinson 'He Was Just A Lame Old Man'
Jon Hester 'Ritual'
Tongji 'Hanuman'
Altek DB 'Fuck The Covid'
Rene Wise 'Don't Care'
Fossil Archive 'Bridgetown'
Ingi Þór Eyjólfsson 'Neita (Rhyval Remix)'
David Scope 'Rude Steppa'
Inherent Stasis 'Quiet Lucidity'
Stenny 'Wipe Out'
Frances James & DJ Face 'Girls Play Too'
DiSKOP 'Crasher'
Dub Phizix 'Slush Puppeh'
Rayme 'Ghost of The Jungle'
Jaydee 'Plastic Dreams (Etapp Kyle edit)'
Daniel Avery 'Unfolder'
Plantastik 'Wak One'
Regina Leather 'Comunicazione Due'
Pessimist 'MDZhB'
The Prodigy 'Firestarter'
Stenny 'Kembow'
Clotur 'Narrative Changing'
Dubspeeka 'Halloran'
Trybet (Mike Parker & Aric Rist) 'Rotation Curve'
CJ Bolland 'Camargue (Galaxy Mix)'
David Castellani 'Requiem (Etapp Kyle Remix)'
Equus 'Worker'
Skee Mask 'A14 vs CB'
Ben Klock 'Fadi Mohem'
Rask 'Artsyficial Intelligence (Lacchesi Remix)'
Kosei Fukuda 'Pairon'
Фото: Soren Drastrup.