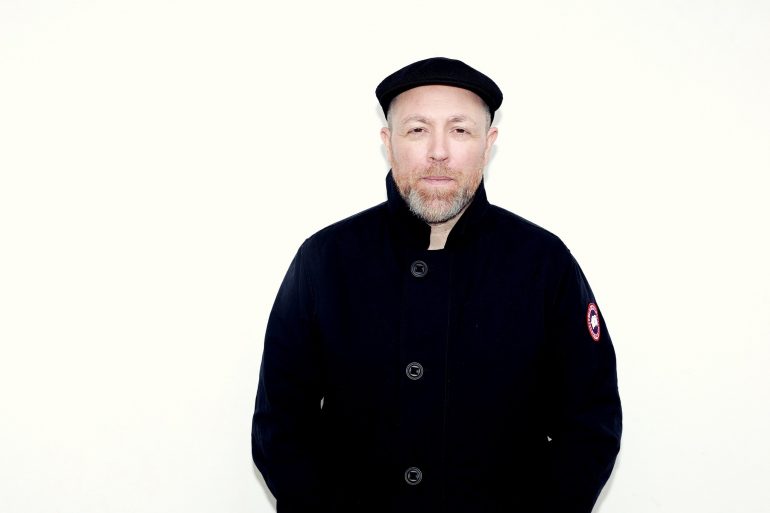 Давний герой техно-индустрии Великобритании Бен Симс (Ben Sims) впервые (!) появился в легендарной серии шоу Essential Mix на BBC Radio 1.
За два часа он сыграл почти 90 треков, включая несколько эдитов своего соратника Марка Брума, которого в начале апреля мы слышали в Риге на вечеринке WERK, и релизы его лейблов Theory и Symbolism.
Слушайте этот колоссальный микс на сайте BBC Radio 1 или в плеере ниже.
Плейлист:
D_Know 'Venus of Tan-Tan'
XXXV 'Sette Caffe (XXXV Edits)'
Samuel L. Session & Van Czar 'Universal'
Ryan Elliott 'Get To You'
Inox Traxx 'Into My Soul'
Emilíana Torrini 'Dead Things (Grain Remix/Mark Broom Edit)'
Unknown 'Destiny'
Samuel L. Session & Van Czar 'Fetisch'
Tom Flynn 'Packard (Sims JFF Edits)'
D_Know 'Terra Amata'
We Call It Voight-Kampff 'Katwalk'
Raffaele Attanasio 'RA 1'
Ritzi Lee 'Scaling Up'
Tenzella 'KW1'
Alexander Johansson & Mattias Fridell 'Laxuange'
Robert Hood 'Untitled'
Subradeon 'The Last Trumpet'
Truncate 'Work Ya Ass (Ben Sims JFF Edit)'
Private Press 'Energee 1'
Ben Sims 'Snapshot 99'
Stefan Vincent 'Renunciation'
Santos 'Zulu Ravers'
Sev Dah 'Kozarcanka (Nihad Tule Remix)'
Yant 'Untitled'
Alexander Johansoon & Mattias Fridell 'TWK'
Sev Dah 'TX 2 (feat. Leoni)'
Club MCM 'Club MCM'
Operator 'Surface Shimmer'
Avision 'All Groove'
Aiken 'Stratum'
Truncate 'The Hammer'
Alarico 'G Funk'
Decka & The Lady Machine 'One For Ukraine'
Hertz Collision & Gene Richards Jr. 'Must Do It (Truncate Remix)'
Marcal, Gabal & Invie 'Same Address'
Insolate 'Lust (Ben Sims Hardgroove Remix)'
Joe Claussell 'Okoasambi'
Heiko Laux & Steve Rachmad 'The Vikings (Sims JFF Edit)'
Tim Wolff 'Sad but True'
Alexander Johansson & Mattias Fridell 'Stake'
DJ Rush 'Jack N Da Box'
The Martian 'Star Dancer (Mark Broom Edit)'
Ritzi Lee 'Binary Stream Processor'
Ritzi Lee 'Framework'
Fauntieroy 'Canadian Tuxedo'
Israel Toledo 'Radon'
Mike Storm 'Course Of Action'
D_Know 'Venus of Tan-Tan'
Kashpizky 'Defensive Approach'
Vil 'Harshell'
Paula Cazenave 'Photophobia'
Tanzella & Ecilo 'Dobermann'
Rene Wise 'Cutting Thick'
Vil 'Andromeda'
Floorplan 'Higher!'
Assailants 'Effort 8'
Kriz 'Mirage'
Anika Kunst 'Detox'
Exos 'In No Time'
SHDW & Obscure Shape 'Verlorene Seelen'
Robert Armani & Dolby D 'Orchestryy (Ritzi Lee Remix)'
Pushmann 'The Fate (DisX3 Remix)'
Temudo 'Tough To Stay'
Jeroen Search 'Infinite Loop'
Tenzella 'Frazil'
Alexander Johansson & Mattias Fridell 'Sinnesorgan (Cravo Remix)'
Tim Xavier 'Wild Planet'
Kr!z 'Artefact'
Jeroen Search 'Rejection Rate'
Stuey Lyons 'The Rift'
Robert Hood & Steve Bicknell 'Mark Broom Mash Up'
Lady Starlight & Rohad '200704'
Planetary Assault Systems 'Devotion'
Fixon 'Life Puzzle'
Pushmann & Jeroen Search 'Untitled 008'
Vinicius Honorio 'Le Boi'
Vil 'Field'
Deniro 'MPC Tracks'
Alex Falk '2WO'
Tyree Cooper 'C.T.X (Paul Mac Edit)'
D.Dan 'Covert Operation'
Stefan Vincent 'Comforting A Stranger In The Smoking Room Of A Darkened Structure'
ANNE 'Sunbeam'
Insolate 'Her'
Gary Back 'Renegade'
Ritzi Lee 'Untitled'
Assailants 'The Roller'
Truncate 'Remember'
Underground Resistance 'Jupiter Jazz (Mark Broom Retouch)'
Фото: Marie Staggat.