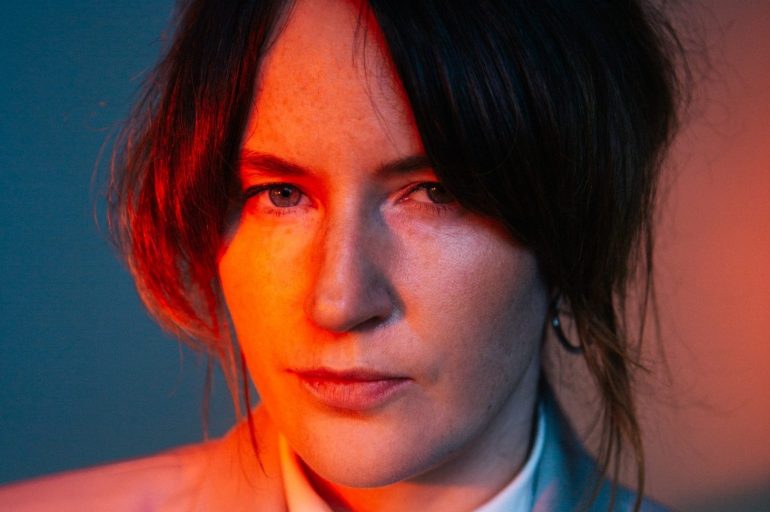 В прошлый уикэнд на BBC Radio 1 свой дебютный Essential Mix сыграла бывшая резидентка этого радио, диджей и основательница лейбле trUst recordings из Дублина — Saoirse (Сиеша).
Она также является основательницей нового лондонского фестиваля Body Movements, созданного для квир-сообщества.
Свой двухчасовой микс она завершила рядом аплифтинг-клабхаус-треков, особенно популярных в ЛГБТК-среде 90-х — Joe T Vannelli & Csilla «Play With The Voice» (Paul Van Dyk Remix), 99th floor «Hooked» (Tony De Vit remix), Screen Two «Hey Mr. DJ», Rozzo «Into Your Heart» и др.
Слушайте микс на сайте Radio 1 или в плеере ниже.
Плейлист:
Desert – Moods (Club Mix)
Hawkes – 3 Nudes In A Purple Garden
Luca Lozano – The Afterworld (Trancegate Mix)
Dimitrie Jabanca – Head Eye
Sound Crowd Orchestra – Sixth Season
Megalon – Mission
Frank De Wulf – Reinforced
K'alexi Shelby – Sex-Nr-001
Sparky – Portland – (Ricardo Villalobos Remix x Saoirse On Speed Edit)
Stephen Owe – Long Distance Call
Alfie Yusuf – Nice Dreams
Jovonn/Manoo/Kerri Chandler – Kodjo
Cleveski & The Plaintiff – Let's Get 1 Thing Unclear
LFO – Syndrome
P-Nut – High On Plastic
Untitled – Untitled
Metaldogz – This World
North Phase – Time Zone Unknown
Felon 5 – Passion 4 Fashion
Cosmo, Dibs – You Got Me
Ellery Cowles – Planet Sex
B.Love – Solo Robo
Arne Weinberg – The Sins That Shaped Our Lives
Leonora Epremian/Rob Pearson – Future Drift
Orlando Voorn – Revolution
Paulnazca8 Ultracolour – Loom
Detroit Grand Pubahs – Sandwcihes (Orlando Voorn Edit) (Saoirse Refix)
Quazar – 1.1
Rozzo – Into Your Heart
Screen Il – Hey Mr DJ (Stab Mix)
99th Floor Elevators – Hooked (Tony De Vit Classic Trade Mix)
Joe T Vanelli – Play With The Voice (Paul Van Dyke Remix)
LSG – Casseopaya
Leftfield – Black Flute
Фото: фейсбук Saoirse.