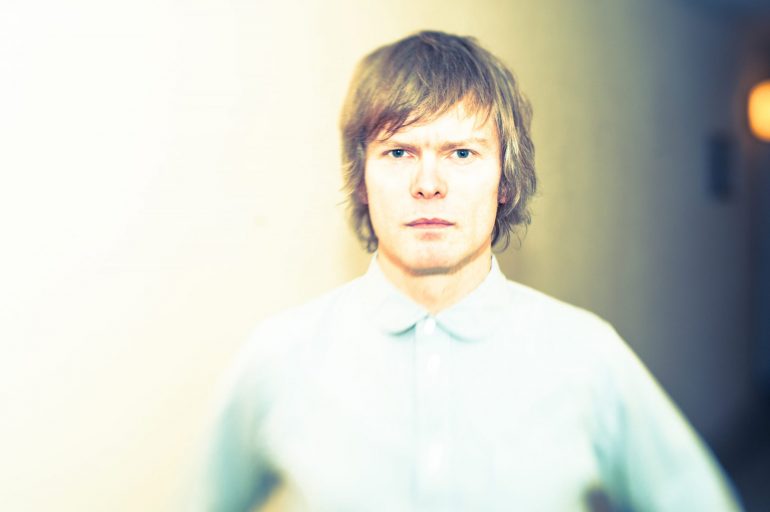 Essential Mix в прошлые выходные сыграл один из крупных деятелей британского техно — Surgeon.
Он помог основать вечеринку House of God в родном Бирмингеме, которой в прошлом месяце исполнилось 30 лет. В прошлом он был резидентом легендарного берлинского клуба Tresor, на лейбле которого выпустил три альбома во второй половине 90-х. На нем же он только что издал первый за пять лет новый альбом «Crash Recoil».
В Essential Mix Surgeon сыграл много своих записей: как из нового альбома, так и классику, например, «Atol» 1994 года. Он также показывает великолепную технику сведения, воспроизводя по несколько треков одновременно.
Слушайте микс на вбесайте BBC Radio 1 или в плеере ниже.
Плейлист:
Surgeon – Oak Bank
Paris Is Burning (Movie) – Dorian Corey speech
Surgeon – Atol
DJ Manny & DJ Manny – Go Down
CTRLS – Subroutines
Regis – The Master Side (Version 2)
Ploy – Finally
Surgeon – Masks & Archetypes
Peverelist – Pulse III
David Scopes – Day One (Hodge Remix)
Reeko & Surgeon – Gangster In Disguise
Laksa – Soulz
Lag – Azbest
James Ruskin – Hang Up
Surgeon – Sleep (Ultra Violet)
Cando – Release The Bees
Surgeon – Subcultures
Avernian – Small Arms
Stephen Lopkin – Clyde Built
Ploy – Stinky
95Bones & Wager – Purple Hilt (East London Aerial Mix)
Glances – Lentil
British Murder Boys – Anti Inferno
Mosca – You Smell That, Marsha?
Curve – Falling Free (Aphex Twin Remix)
Surgeon – Berlin Disease
Autechre – Clipper
Paul Bailey – Saturday Boy (Surgeon Remix)
DJ Rashad – Don't Drop It
Robert Armani – Blow That **** Out (Joey Beltram remix)
Al Wootton – Revin
Jurango & Jamaica Mnanda – Junglizer
Tronco Traxx – Walk 4 Me
Deetron presents Soulmate – Monophone Dub
Quixosis – Burundanger 2
Surgeon – RADIANCE
Surgeon – Hope Not Hate
Deft – HOTPOT
Surgeon – Convenience Trap Pt.4
Cocktail Party Effect – Safety Button
Ivor Cutler – Five Wise Saws
Jeff Mills – The Dancer
Artist Code 4C4220 a.k.a. Artist Code 4C4142 – Redlights
LWS – Pendrum
Coil – The Snow
Paul 'Damage' Bailey – Decompression (Makaton Remix)
Surgeon – Oak Bank
Regis – Guiltless
Peder Mannerfelt – Planns
Batu – In Tongues
Fraxinus – Pass One
Vil – Field
Coil – The Snow (Answers Come In Dreams I) (Jack Dangers mix)
Exium – Expect Nothing (Regis alternative remix)
Ploy – Poly Gone Widow
Coil – Going Up
Фото: Cathrin Queins.