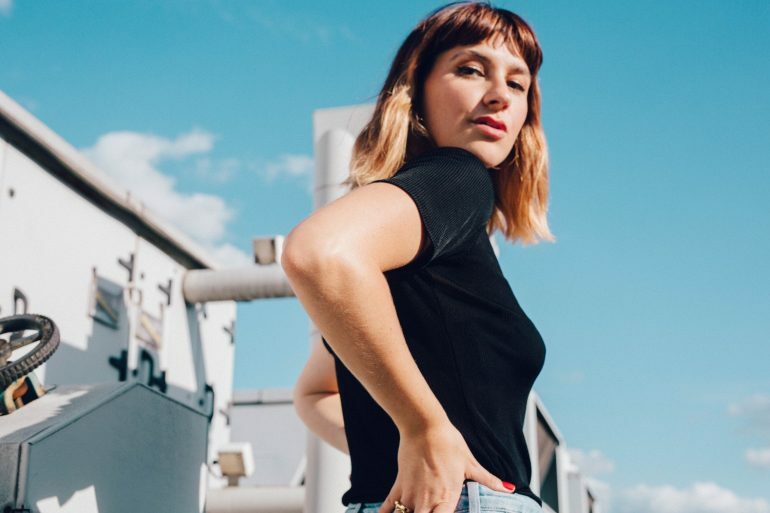 В выходные со своим первым Essential Mix выступила Moxie, которая имеет большой опыт в сфере радио: до того, как поучаствовать в передаче Radio 1 Residence, она вела шоу на Kiss FM, а также давно выпускает программу на радио NTS.
Moxie востребована в клубах: ее можно было слышать в Fabric, Concrete и совсем недавно в Panorama Bar. У себя на лейбле Onloop он издает музыку таких артистов как Shanti Celeste и Lone.
В ее подборке для Essential Mix звучит музыка Dresvn, Copper Green Sedan, Aphex Twin, Joe Ariwa, DJ Minx и других. Послушать выпуск можно на сайте Radio 1 или в плеере ниже.
Треклист:
Dresvn – B2
Copper Green Sedan – Pedestrian
Aphex Twin – Actium
Joe Ariwa – King Moses (33RPM Version)
DJ Minx – minus 28
Airgoose – Outernational Wah
Frisk – Stabbed
Transparent Sound – Freaks Frequency (Mark Ambrose's Mix)
2 Pisceans – 0508
The Dust Brothers – Song To The Siren (Sabre 100% Chunk Mix)
Bitstream – Tactic
Anunaku – Stargate
N-Gynn – Dark Side
Desert Sound Colony – Mox Diamond
Slack – SILO (CCMix)
Nathan Micay – Planetary Sharks
Violet – Second Nature
Smokin' Jo – Tribal Badman
K-HAND – Afterhour
Product Recall – A2
Shanti Celeste – Want Rave
Joey Beltram – Arena
DJ Pooch – Sexy Lady
(feat. De Legal)
Aleksi Perälä – NL-L56-18-07447
OctoBo – Daytime King
Shackleton – Blood On My Hands
Ronan – Never Truly Alone
Flying Lotus – Roberta Flack (Martyn's Heartbeat Remix)
Geeneus – Congo
Basic Bastard – Deep City
Фото: djmoxie.com.