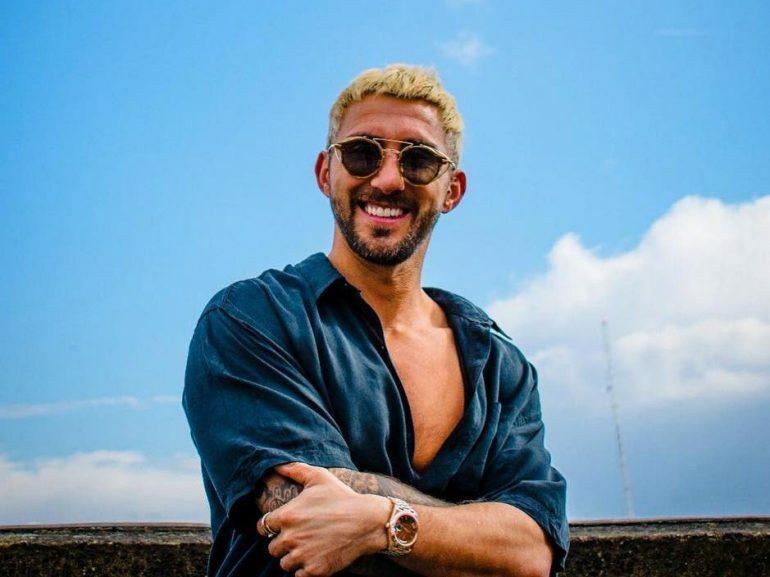 Hot Since 82 это псевдоним продюсер Дейли Падли из Йоркшира, который появился на сцене в нулевых. В качестве Hot Since 82 Music в 2011 году он дебютировал синглом «Let It Ride» на лейбле Noir, и свой первый Essential Mix сыграл через три года.
Сегодня Hot Since 82 один из топовых диджеев мира: этим летом он будет резидентом террасs клуба Privilege на вечеринках Resistance, а на своем лейбле Knee Deep in Sound собирается выпустить альбом серии «8-track».
Новый Essential Mix продюсера слушайте на сайте Radio 1 или в плеере ниже.
Треклист:
Benoit & Sergio – The Way You Get
Infinity Ink – Rushing Back (Brett Johnson's Dub Mix) (feat. Yasmin)
Ryan Murgatroyd – Something Said (Ian Pooley Mix)
Sasha & La Fleur – Forbindelse
Pig&Dan – Lost Another Angel
Jesse Perez – Never Talk to Aliens
The Supermen Lovers – Rebirth (Antony Toga Early Morning Remix)
Chaim – We Are (feat. Meital Derazone)
Hot Since 82 – Tilted
Pete K – Utopia (Dousk Remix)
Alex Kennon – I Can't Get You
Alex Dolby & Giorgio Roma – La Salinas
LondonGround & Manu Desrets – C-Floor
Daniel Steinberg – Uganda
Jay Blakk – Church Lady
Lubelski – The More I Know, The Less I Know
LoveHERTZ – Burnin'
Mark Broom – The Way
Sophie Lloyd – Calling Out (Riva Starr Warehouse Remix) (feat. Dames Brown)
Urulu – Laura Don't Touch That
Paperclip People – Throw (Slam's RTM Remix)
Mark Broom – EFB
Danny Tenaglia – Music Is The Answer (Montel Remix)
Hot Since 82 – You Are The Light (feat. Jem Cooke)
Фото: страница Hot Since 82 в фейсбуке.