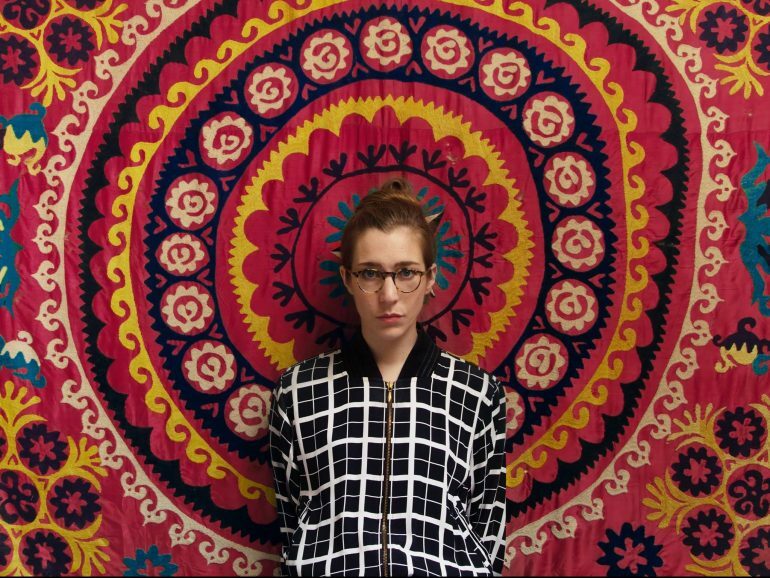 В прошлые выходные гостьей Essential Mix стала представительница команды Dekmantel – Лина Вилликенс.
Она родилась в Германии, и долгое время оттачивала свое диджейское мастерство в клубе Salon Des Amateurs (Дюссельдорф). Также Лина долгое время работает на радио: ведет шоу в немецкой студии Radio Cómeme и ежемесячную программу на NTS в Лондоне.
В прошлом году она записала компиляцию «Selectors» для Dekmantel, где также издавалась ее музыка. По словам Пит Тонга, ее коллекция глубока и широка и не поддается жанровой классификации.
Essential Mix Лины Вилликенс можно послушать на сайте BBC Radio 1 или в плеере ниже.
Треклист:
Kenny Larkin – Hello
Koehler – Melencolia V
Bandulu – Ki
030 – Synapsit (feat. Dr. Motte)
Khidja – Devil Dance
Josh Abrahams – Step Into Paradise
Dale Cornish – California
Chekov – Long Term Space Graffiti
TSC – Escape (Rhythm)
Hoshina Anniversary – Zangai
Catriel – /ydob ru
Wants – Spatif
Ege Bam Yasi – Mr. Egg
Humate & Rabbit in the Moon – West
Khshathra – Into Your Soul (Karima F's You're Terrific When You're Drunk Remix)
Zilla – Whatever It Is (Charlotte Bendiks Remix)
Ben Cohen – Entrance
J-Zbel – Bertrand Au Mont d'Or
Autrax – Dolphin's Dream
Mystic Letter K – Project Foreign Object
ELLLL – Pepsi
Konduku – Kizilirmak (Tammo remix)
LDY OSC – Give Me
Bourbonese Qualk – Interstate
Batu – Shiratani
Gideon – Alert For Logic
Carl Lekebusch – Conrad 4 (Instrumental)
Jaquarius – Weirdos From The Woods
Beaumont Hannant – Psi-Onyx (Moon Meets Mars)
Bézier – 綠館三溫暖
The Atlas Project – Gatlato
Unknown – Unknown
Replicast – Gurrr
Lucinate – Pulse Measure
upsammy – Screaming Colours
Фото со страницы Лины Вилликенс в фейсбуке.