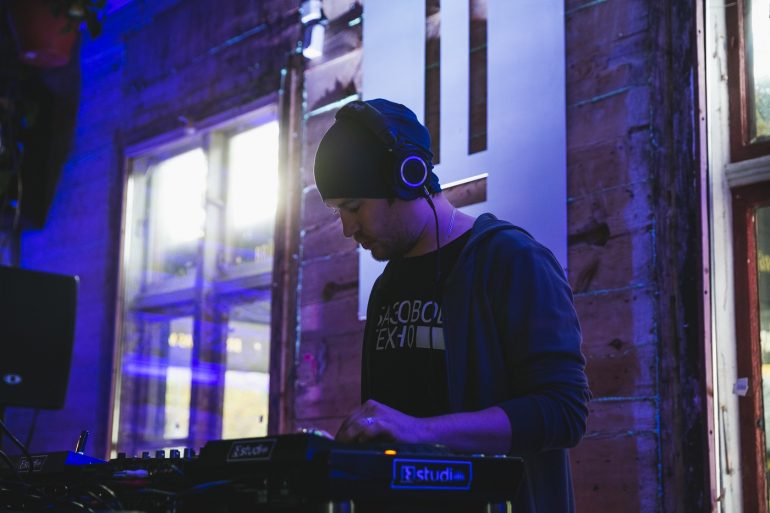 Dawn Razor — продуктивный российский продюсер, в дискографии которого более 30 релизов на лейблах R&S, Holding Hands, A R T S, Anemone, FLASH, Subsist, Scuffed Recordings и его собственном Nara Records.
Музыка Dawn Razor звучала в сетах Криса Либинга, Scuba, Rødhad, Марко Бейли, Pan-Pot, а также в подкастах для Mixmag и Rinse FM — творчество этого продюсера основательно интегрировано в международную техно-сцену.
В свежем миксе для Dispatch Agency он показал энергичную смесь прогрессивной смеси брейкс и техно.
Треклист:
Aspetuck – Solace (This Is Our Time)
Tom Place – NOISES ON REPEAT (Unreleased)
Dubrunner – Zoya's Trip (Scuffed Recordings)
Korzi – Footslog (Hedchef Heat Exhaustion Mix) (Eatmybeat)
Julien Bracht – Sun (Trust Records)
Bronson – Keep Moving (HAAi Remix) (Ninja Tune)
Arad – Barometric Shuffle (Voitax)
Shed – Sweep (Tectonic)
LANDR-SYSTEM027 (Unreleased)
Denham Audio – Top Buzz (Sneaker Social Club)
DJ Haus & Interplanetary Criminal – Machine Learning (Interplanetary Criminal Remix) (Unknown To The Unknown)
Jammin – Drummer Some (Bingo Bass)
Orphus – Damaged (Original Mix) (Hypercolour)
Luke Slater – O-Ton Reassembled 6 (Ostgut Ton)
Rees – Bamboo of Kyoto (A Sagittariun Back From Rage Mix) (Me Me Me)
Trudge – страсть (1Ø Pills Mate)
Makaton – Bruise Violet (Voitax)
Korzi – Body Vision (Loose Lips (UK))
Invia – Transfigured (Midnight Shift)
Laksa – Sen On One (Timedance)
Urban Tribe – Her (Trust)
Alpha Tracks – Freedive (Oprofessionell Remix) (Blue Hour)
Smerz – I don't talk about that much (Original Mix) (XL Recordings)
Фото: Сергей Скрипа.