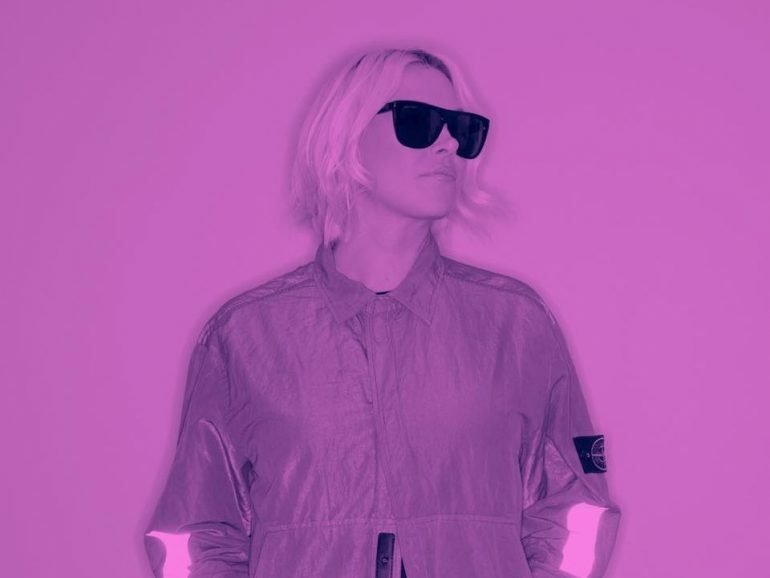 Sam Divine начала играть в 21 год и первую клубную резиденцию получила после участия в диджейском конкурсе. Она работала закупщиком в магазине пластинок Chemical Records и знает, что и в какой момент сыграть.
В 2009 году она стала артистом, а затем одним из ключевых участников хаус-лейбла Defected – Divine также ведет одноименное радиошоу компании. В ее ведении находится и собственный лейбл D-Vine Sounds.
В дебютном Essential Mix она по хаус-традиции использовала много акапелл. Слушайте его на сайте BBC Radio 1 или в плеере ниже.
Треклист:
Unknown – Interlude
Omar-S & L'Renee – S.E.X (C.G.P (Conant Gardens Posse Remix)
Omar-S & Colonel Abrams – Who Wrote The Rules Of Love (Shadow Ray-Remix)
Ralphi Rosario – You Used To Hold Me (Justin Harris Respectful Redo) (feat. Xaviera Gold)
Larry Heard – The Sun Can't Compare (feat. Mr. White)
Yeray Herrera & Rosco P Coltrane – Brown Sugar
Deniz Kurtel – The L Word (feat. Jada)
Walker & Royce – Connected
DJ Assassin – Face In The Crowd (Intellidread Mix)
Dark Mountain Group – Lose Control
Andy Caldwell & Lisa Shaw – Warrior (Claude VonStroke Sharp Toof Mix)
Dennis Ferrer & Roland Clark – Son Of Raw x First Time (Acapella)
DJ Spen & DJ Technic & Michelle Weeks & Jamie Lewis – Gabryelle x The Light (Acapella)
Blaze & Underground Dance Artists United for Life – Most Precious Love (DF Future 3000) (feat. Barbara Tucker)
The Klub Family – When I Fall In Love (Knee Deep Disco Club Mix) (feat. Sybil)
Bobby Blanco & Miki Moto & Bob Sinclar – Black Sugar (Warren Clarke Remix) x Love Generation (Acapella) (feat. Gary "Nesta" Pine)
Julien Jabre & Mike Dunn – Swimming Places (Jerome Sydenham Remix) x Git Cho House On Children (Accapella)
Karizma – 4 The Love (Accapella) (feat. DJ Spen)
Son of Raw & Bob Sinclar – A Black Man In Space (Sax Mix) x Love Generation (Acapella) (feat. Gary "Nesta" Pine)
Michael Watford – Michael's Prayer Phase 1 (Complex Dance Music – Anniversary Edition Space Lab)
Frankie Knuckles & Reboot – Tears (Shield Re-Edit)
Ferrer & Sydenham Inc. & Mr V – Sandcastles (Original 12″ Mix) x Special Tribute for Sam Divine
Dennis Ferrer – Transitions
Crazy White Boy – Love You Better
Hollis P. Monroe – I'm Lonely
K.E.L.S.E.Y. – Boy (MK Deep Dub)
Jomanda – Gotta Love For You
Lisa Lisa & Cult Jam – I Wonder If I Take You Home (feat. Full Force)
Фото: фейсбук Sam Divine.