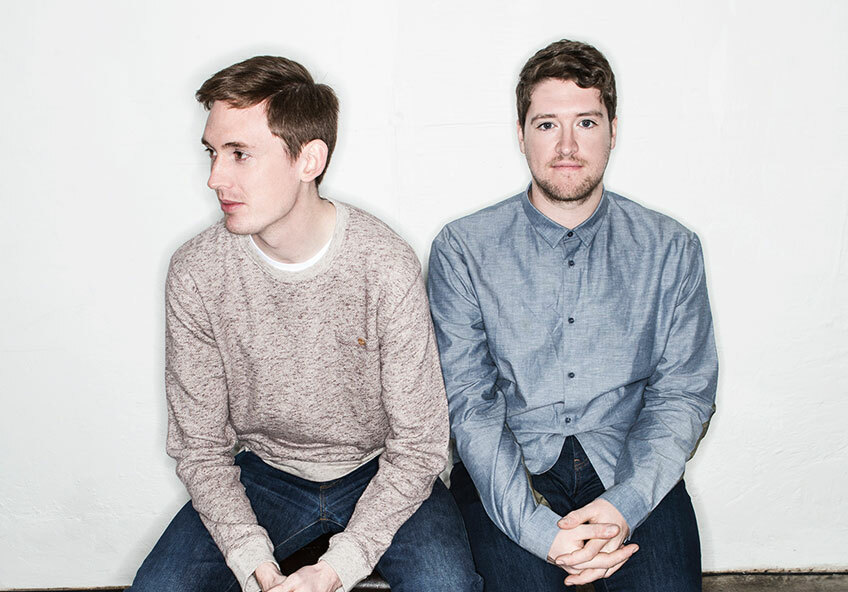 В прошлые выходные британский дуэт Dusky записал второй Essential Mix, а дебютировал он в программе в октябре 2014 года).
Участники проекта управляют своим лейблом звукозаписи 17 Steps, несколько релизов которого прозвучали в двухчасовом миксе наряду с музыкой Glenn Underground, Jamie Jones, Trevino, Kerri Chandler и других. Их подборка это микс между хаусом и техно.
Слушайте запись на веб-сайте Radio 1 или в плеере ниже.
Треклист:
Wishmountain 'Rose' EVOLUTION
Marc Z 'It's Easy' A PARALELL LINE RELEASE
154 'Sun' DELSIN
Omni Trio 'Mystic Stepper (Feel Better)' MOVING SHADOW
Trevino 'La View' BIRDIE
Dusky 'Buckets' 17 STEPS
Perfume Advert 'Mirror Shield' 1080P
Raudive 'Christmas Tree' POKER FLAT RECORDINGS
Brb & Jamie Jones 'Bubble Squeak' 17 STEPS
Herbert 'Move It' PHONO
E-Dancer 'The Move (D-Wynn Mix)' PLAY IT AGAIN SAM
Glenn Underground 'There Is A Time' PEACEFROG RECORDS
Dairmount & Berardi 'Omni' ROOM WITH A VIEW
Ø [Phase] 'Transantartic (Polar Version)' TOKEN
Nacho Marco 'Let's Play' OVUM
Andras 'Entrance To The Garage' HOUSE OF DAD
Reinhard Voigt 'The Singing Saw' KOMPAKT
Axel Boman 'Nokturn (Grand Finale)' PAMPA
Ame '119 BPM' RUNNING BACK
Kerri Chandler 'Rain (String-Piano Appella)' NERVOUS RECORDS
Velvit 'Looking Glass' 17 STEPS
Dusky 'Long Wait (Club Mix)' 17 STEPS
BKR 'Fly' 17 STEPS
Brassica 'Wryders' FEEL MY BICEP
Bwana 'Three Way Is The Hard Way' 17 STEPS
Ilona Maras Sanja & Sutja Gutiérrez 'Existe (Bryan Kessler's Vocal Looper)' GET PHYSICAL
The Beat Club 'Don't Break My Heart' ELECTROBEAT RECORDS
Kiwi 'Orca' FUTURE BOOGIE
QIX 'Chocolate Chicken' PROBE RECORDS
DBX 'Losing Control' PEACEFROG RECORDS
Radio Slave 'Vision (Johannes Heil Remix)' REKIDS
Leftfield 'Melt' HARD HANDS
Samuli Kemppi 'Resonant Object' CHILDREN OF TOMORROW
HBNG 'Sudden Death' TANSTAAFL RECORDS
Infiniti 'Game On' METROPLEX
Dusky 'Bowed' 17 STEPS
Dusky 'Songs Of Phase' 17 STEPS
Slam 'Stepback 2' SOMA QUALITY RECORDS
Christian Piers 'Expanse' 17 STEPS
Konflict 'Messiah' RENEGADE HARDWARE
Dusky 'Runny Nose' 17 STEPS
Charles Fenckler 'Estrange'
Inigo Kennedy 'NGC6826 (Blinking Eye)' TOKEN
Dusky 'Ingrid Is A Hybrid' 17 STEPS.