В Essential Mix из Майами сыграли The Black Madonna, Honey Dijon, The Martinez Brothers и Joseph Capriati
March 26, 2018 - 12:14 PM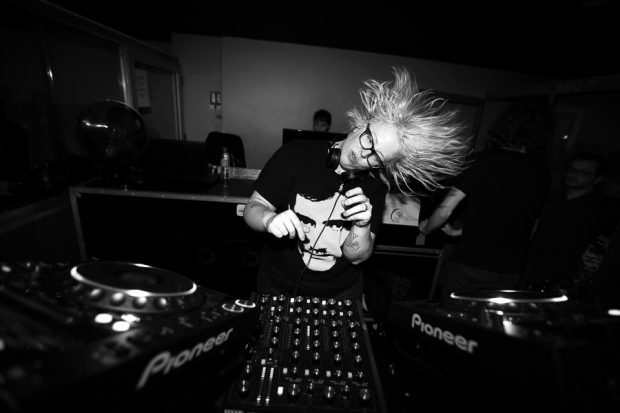 В конце марта в Майами годами проходит Winter Music Conference, которая затем перетекает в два музыкальных события Miami Music Week и Ultra Music Festival.
BBC Radio 1 на прошлых выходных снова гостило во Флориде, откуда передавало свой Essential Mix. Эфир был разделен на две части: в первом часу b2b сыграли The Black Madonna и Honey Dijon, назвавшие свой дуэт Black Honey, а во втором часе к итальянскому техно-диджею Joseph Capriati присоединились братья из Бронкса The Martinez Brothers.
Слушайте шоу на сайте радио или в плеере ниже.
Треклист (первый час):
Blunted Dummies – House For All (DJ Pierre Wild Pitch Mix) [DEFINITIVE]
ID – ID
DJ E-Clyps – Pancakes [CLASSIC MUSIC]
Marco Lys – The Story Continues [BAMBOSSA (ARMADA)]
Lil' Louis & The World – Club Lonely (Acappella) [FFRR (PARLOPHONE)]
Sylvester – Mighty Real (Acappella)
Kenny Dope pres. The Bucketheads – The Bomb! (These Sounds Fall Into My Mind) [HENRY STREET]
Janet Jackson – Pleasure Principle (Acappella) [A&M]
Kevin Aviance – Din Da Da (Acappella)
Kornel Kovacs – House Is OK [HOUSE IS OK]
Cajmere ft. Dajae – Brighter Days (Underground Goodie Mix) [CAJUAL]
Silvano Del Gado – From Jamaica To Brasil [SELF RELEASED]
Marlena Shaw – Women Of The Ghetto (Catz 'N Dogz Remix) [VERVE]
Freaks – Mr. Computer Man (Josh Wink Computer Fix Remix) [EDIBLE]
Ragtyme ft. T C Roper – Fix It Man (Chrissy Fixer Upper Mix) [RAZOR-N-TAPE]
Harry Romero – Scatter [PLAY IT SAY IT]
Henrik Schwarz – Not Also You [RUNNING BACK]
Ultra Naté – Free (Acappella) [STRICTLY]
Green Velvet – Flash (Eats Everything Remix) [RELIEF]